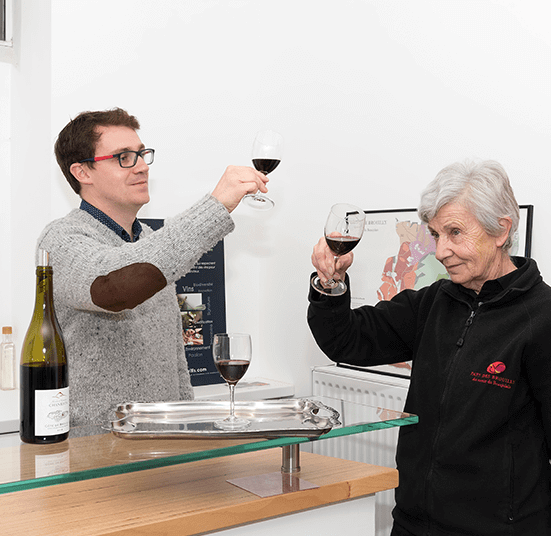 Visit of the cellar and discovery of the vineyard
We will be happy to welcome you to the estate to help you discover our profession as wine-growers, explaining it and sharing it with you during a tasting of our range.
We are open all year round for tastings at the estate and the purchase of wines.
However, we can sometimes be temporarily absent (work in the vineyards, deliveries to our customers…). It is, therefore, preferable to contact us. Please contact us before your visit by e-mail or telephone (do not hesitate to leave a message, we will reply as soon as possible).


For Groups (25 people maximum) or full tour
If you would like a complete visit of the vineyard and the cellar with the possibility of mâchon (snack with charcuterie and cheese), please consult us.
Our estate is located at the foot of the Brouilly hill in the commune of Cercié en Beaujolais. Easily accessible via the A6 motorway from Lyon (40 km to the north) or Mâcon (20 km to the south), we are 5 km from the Belleville-en-Beaujolais exit.
After the exit, take the D337 towards Beaujeu. Once in Cercié en Beaujolais, it is the last house on the left as you leave the village, on the edge of the departmental road.