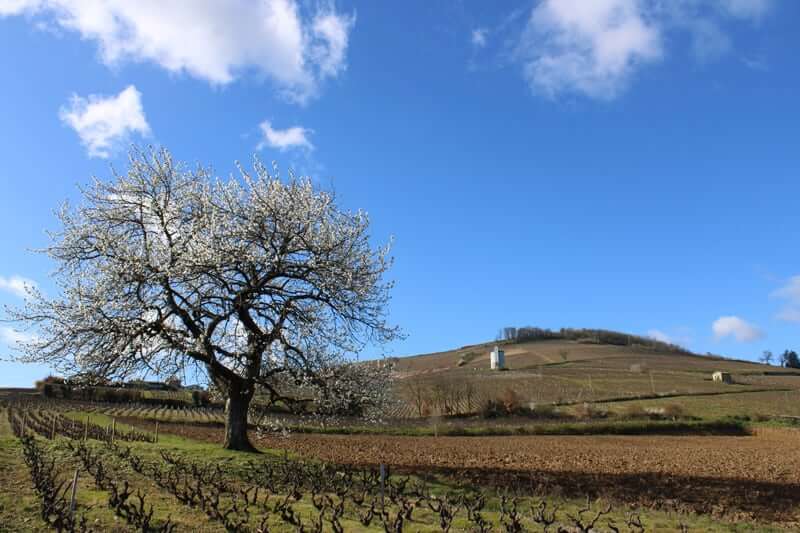 We produce almost exclusively the Côte de Brouilly appellation. With its 300 hectares, it is one of the smallest crus of the Beaujolais. Relatively unknown, its soil is, however, one of the most complexes.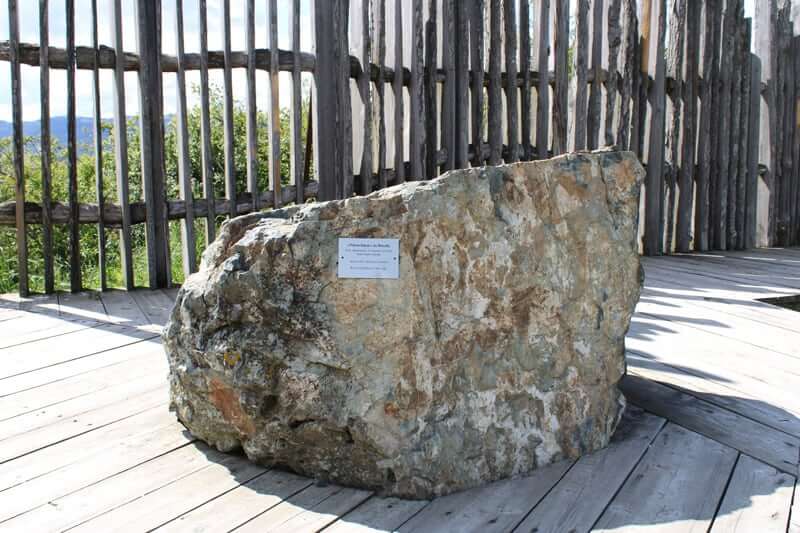 Côte de Brouilly is related to rare and restricted geological facies. Its soils are derived from ancient rocks of volcano-sedimentary origin, more or less transformed, the Devonian schistose amphibolite and microdiorite hornfels, popularly known as "bluestones".

It is an elaborate procession of very resistant microdiorites and more alterable schists. These rocks have been altered to produce silty-clay soils.

Hardest dioritic soils form the backbone and summit of Mont Brouilly while the vineyard is set on medium schist soils.
This specific geology, combined with good exposure on the slopes, gives the wines a deep minerality, a fine tannin structure and therefore a good ageing potential. On the higher slopes of Cercié, we also find some particularly ancient foothills and alluvium, similar to the bank gravel soil in Bordeaux, giving the wines a great deal of finesse and complexity.

The estate's vines are exposed on Mont Brouilly different slopes: south-east, east and north-east slopes.
You can buy our vines in the following places: Les Crozes, Chardignon, Croix Faudon, Godefroy, Le Pavé, and Brulhié with all the soil diversity found in Côte de Brouilly.