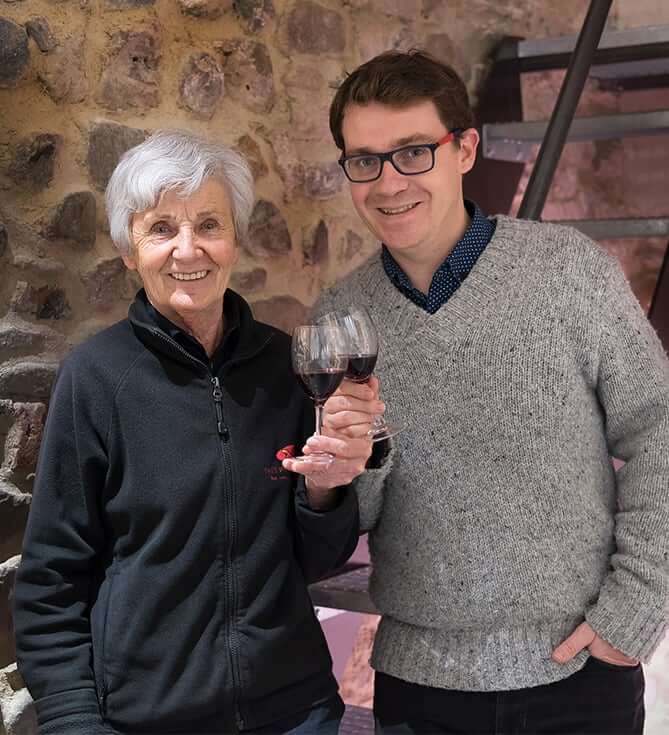 Estate of la Voûte des Crozes
Nicole and Romain CHANRION are located in the heart of the vineyards, on the slopes of Mont Brouilly. They now run a family wine estate on a human scale handed down through eight generations.
The estate is located in one of the oldest parts of Cercié, in a place called Les Crozes. The name of this place originates from the hollows and small valleys formed by the erosion of the hill of Brouilly. As the estate was built on one of the vaults found to channel this water, it was naturally named about the Voûte des Crozes identity.

Passionate, we work with tremendous respect for the environment with the constant objective of producing high-quality grapes while preserving the soil. We cultivate 7.5 hectares of vines, mainly in the Côte de Brouilly, located on the different slopes of Mont Brouilly. The Gamay grape variety, the exclusive variety of our vines, is ideally revealed on these granite soils. The average age of the vines is over 60 years (with some plots over 100 years old), which guarantees the wines style and identity. Simple and traditional vinification gives refined, full-flavoured and structured wines to live in time. They combine tradition and modernity thanks to the collaboration of two generations to offer unique and quality wines.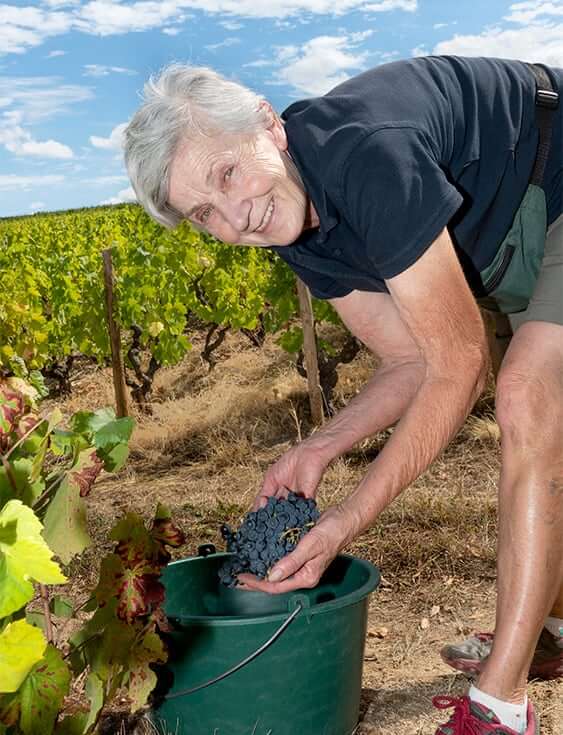 Nicole CHANRION
After studying at the Lycée Viticole de Beaune and an internship in California's Napa Valley, Nicole returned to her roots in the Beaujolais region when she took over the family's 5-hectare estate in 1979, including 3.5 hectares in Côte de Brouilly. She was one of the first women to become a wine-grower and to manage an estate.

She is mainly involved in oenology and vinification to always produce high-quality wines with strong ageing potential. She modernised the barrel fermentation by equipping it with stainless steel vats with temperature control and a pneumatic press.

Attached to the Côte de Brouilly appellation, she also worked in the profession by becoming president of the Côte de Brouilly appellation.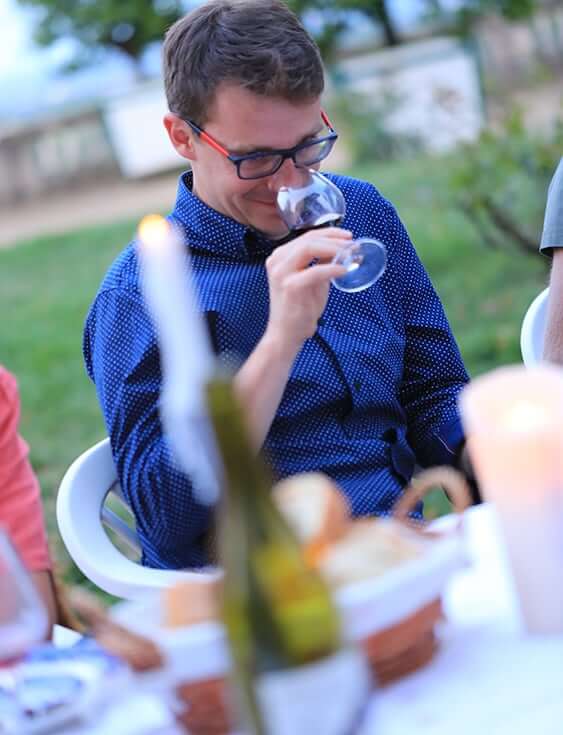 Romain CHANRION
After a scientific preparatory class, Romain joined an engineering school in Water, Energy and the Environment, and then worked as an engineer in a large French energy group (AREVA - EDF).

At the same time, he decided to study oenology to devote himself entirely to his passion for wine-growing, working actively alongside his mother to continue developing the family estate.

While preserving the high-quality of the wines acquired with the experience of several generations, he wishes to assert himself in respect of the environment and the development of the soils of the Côte de Brouilly. Since 2017, he has offered plot selections and other forms of expression of the Gamay grape variety such as Perle de Gamay (white wine) and Effervescence (sparkling wine).